We are passionate about making AI work for you
The truth is this; Artificial Intelligence is, for the most part, powered by people, lots of people, working behind the scenes to build the necessary corpora and training data. Manually annotating content to feed machine learning models in order to make AI applications work for us all. At Parabole, we have built and are refining, a first of its kind training platform that automatically builds corpora as well as the labelled data required, so you can deploy unique AI applications for your business.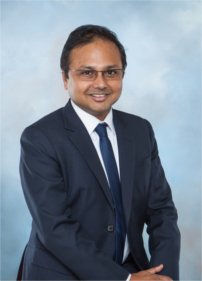 Rajib K Saha, Co-founder & CEO 
Rajib brings a wealth of experience within high-growth enterprise software companies. A passion for solving complex problems drives every aspect of Rajib's leadership. From driving the direction of our technological development to attracting elite team members and developing novel business models, Rajib ensures the overall alignment of our people and efforts with the company's strategic goals.
Prior to founding Parabole, Rajib has held business and technical roles at Ernst & Young, IBM Strategy, as well as Cognizant, where he was part of the team that solved strategic risk, finance and data challenges. Rajib holds a Bachelors of Engineering degree from the Jadavpur University, Calcutta.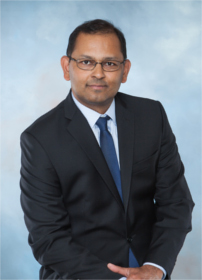 Manesh Nair, Co-founder, COO
Manesh is Chief Operating Officer at Parabole, overseeing our customer
engagement and commercialization strategy. At American Express, Manesh
ran a global network organization which built digital payments and big data
capabilities for Asia and US markets. He holds an MBA in Marketing & Finance from INSEAD and a Bachelors Degree in Civil Engineering from
Kerala University.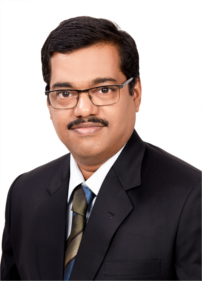 Sandip Bhaumik, Co-founder, CTO
Sandip is responsible for the design, development and roll-out of Parabole's technology and products. While at the Samsung Advanced Institute of
Technology Lab, he focused on knowledge visualization and semantic technology-based applications for the health care industry. Sandip holds an
MS in Signal Processing from Indian Institute of Science, Bangalore and BE in
Electrical Engineering from Jadavpur University.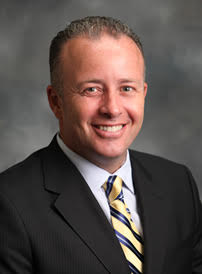 Anthony J Sarkis, Chief Strategy Officer
Tony spearheads Parabole's go-to-market strategy for the Corporate Research and Capital Markets products. He is also responsible for our corporate finance activities and investor management programs. As Head of Investment Banking at H.C. Wainwright and Maxim Group, Tony focused on creating and growing investment banking platforms from start-up phase to maturity as well as guiding growth companies from the start-up phase to exit levering his expertise in corporate finance and M&A. Throughout his career, Tony has been the lead or co-lead banker on over $4 billion in combined domestic and international transactions. He holds a BS in life sciences from the York Institute of Technology.
Welcome to the future of AI.