A Customer Success story.
I
nvestment intelligence and signal detection
Background
Increasingly private equity and other actively managed funds place an emphasis on ESG related issues when evaluating investment opportunities. With the growing interest in ESG related investment, data providers are offering a wide range of products to gather, analyze and report on relevant sustainability dimensions. With the massive volume of ESG data available from numerous sources, it is critical that this information is analyzed to boost alpha and/or identify emerging risks and investment opportunities.
Current ESG rating frameworks provide insight and opinion, however, ESG professionals still must do their own work in performing their duties. Scorecards are a good starting point; however, there is little advantage to having the same information and score as all other competing fund managers.
Instead of solely depending on periodically published third-party ESG scores, investment professionals must incorporate a diverse collection of ALTERNATE DATA such as 10K, earning call report, company news, sector news or other social media data and perform a thoughtful assessment in real-time.
Our Approach
AI trained on SASB General Issue Categories and United Nations Sustainability Development Goals (SDG) framework detect an event that has a material impact on your investment decisions.
Get ready for the new world of AI and ML where AI could be trained on various ESG related topics(e.g. SASB general issue categories and SASB materiality mapping) to enable machines to filter news or events based on SASB general issue categories. You could search for a news article by companies or by specific ESG categories like GHG Emissions or Customer Welfare. This will allow ESG practitioners to quickly find the most relevant information about their targeted companies.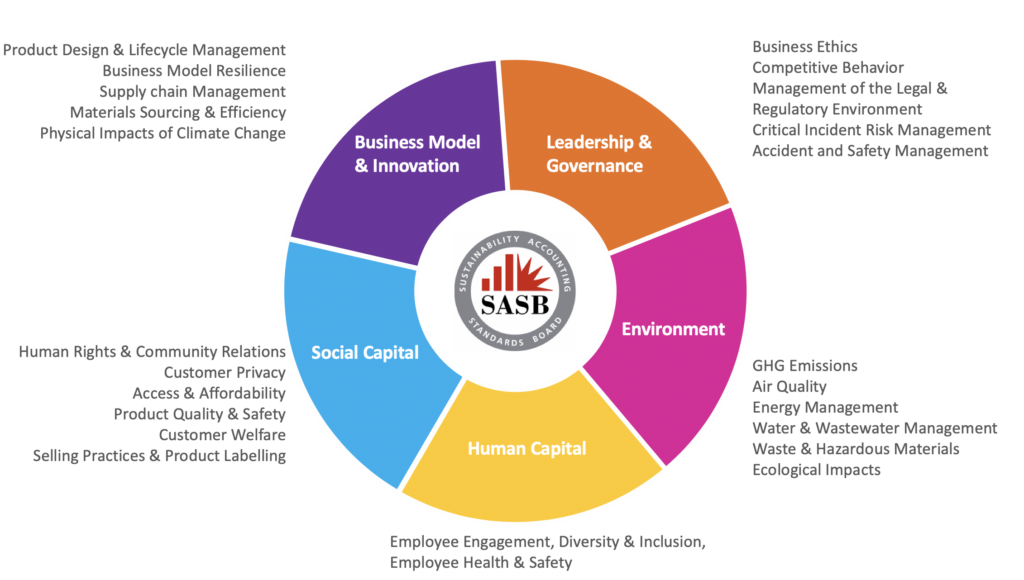 Key insights delivered through automation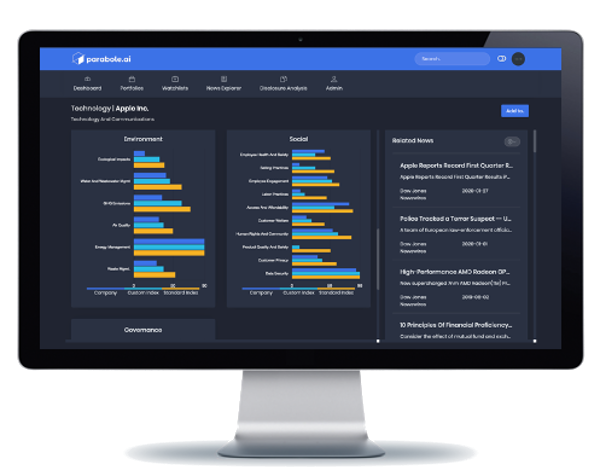 Real-time assessment of relative ESG activity of any company against its industry/global peers.
Detection of ESG related signals mapped against SASB defined categories and materiality mapping for targeted corporations to provide daily signals that identify positive and negative ESG behavior.
Automated root-cause analysis for specific changes in a target company's ESG performance.
Contact us at info@parabole.ai to know more about our ESG solutions

.